The HILARIOUS VIRAL VIDEO of How This Man Describes The Ghanaian Economy. #KPAKPAKPA
What answer will you give when randomly interviewed about the state of the Ghanaian economy? Awful? Really gross? Could be better? Well, here is one guy whose response to this all important question is simply rib-cracking hilarious and I am strongly suspecting him to be a Ga man. (Oh! My people!)
Then Twitter and Facebook gets set on fire. Forget Tweaa! Kpakpakpa..its a movement is so ON!
Can't believe I've just had a conversation on whatsapp involving more than 10 lines using kpakpakpa phrases and it makes perfect sense!

— paakotistheseasontob (@paakoti) November 12, 2014
Kpakpakpa is a movement. Just join certain things together and you will be fine! Please don't steal ooo

— Mutombo Da Poet (@MutomboDaPoet) November 12, 2014
I created a few memes from the interview. But really, what is your version of Kpa kpa kpa?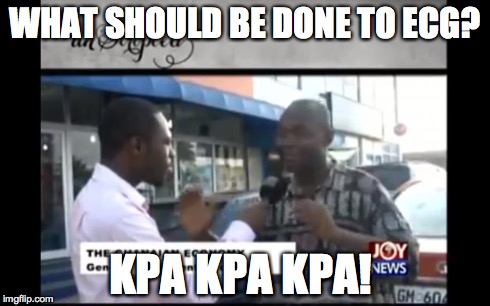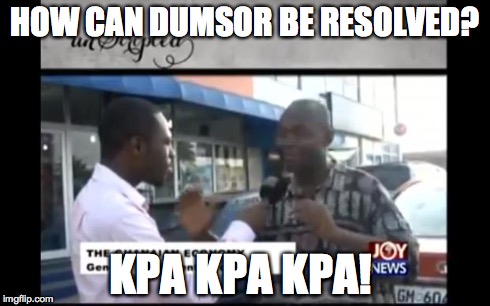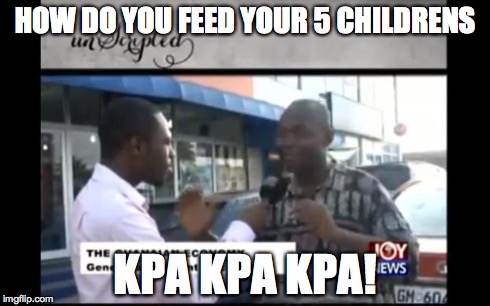 So really, what is Kpa kpa kpa? Kpa kpa kpa , its a movement? I understand it to mean ... here a bit there a bit and whatever you are looking for you have to put your hustle wig on...just don't steal. Watch how he suddenly switches to mmmmm...followed by multiple hand gestures! This is Ghana!! Ghana dey biii !