National Chocolate Day 2019 Launched By Ghana Tourism Authority & COCOBOD.
The Ghana Tourism Authority (GTA) in partnership with COCOBOD has launched February 14th as a National Chocolate Day in a bid to increase consumption of local chocolate products in the country. The media launch took place at the Accra Tourist Centre on the 4th of February and I was there with several other content creators and media houses to capture the event which started late and with numerous sound technical challenges.
The one-hour launch was moderated by Mr. Anane-Nsiah ( Director, Planning, Development and Investment Manager at GTA) who introduced the panel of speakers present.
Delivering a speech on behalf of the Chief Executive of Ghana Cocoa Board , Deputy CEO Emmanuel Opoku assured that COCOBOD will continue in it's efforts to promote the production local cocoa products. According to him the domestic processing of chocolates has increased 252,000 metric tons to three hundred thousand metric tons representing 19% of national output.
The theme for this year's celebration is #MYCHOCOLATEEXPERIENCE and an online social media campaign has also been launched on the Ghana Tourism Authority social media platforms for Ghanaians to partake in.
.
It was unfortunate that the Minister of Tourism, Hon Catherine Ablema Afeku wasn't present at this launch. Her place was taken by Mrs Dawson Amoah who encouraged future chocolate day launches to be conducted in cocoa producing areas for local farmers to experience the final output of their hard work.
A staff of the tourism authority also outlined planned activities leading up to February 14th, this includes a health walk, a fair at the National Theatre and excursions to Cocoa Processing Company by some selected students in the city.

During the questions and answers session, I suggested to the esteemed panel speakers to connect with influential food bloggers who can generate incredible chocolate recipes and content to increase the reach of the upcoming campaign and future campaigns.
Guests at the launch queued up to savour sweet treats made from Golden Tree chocolate.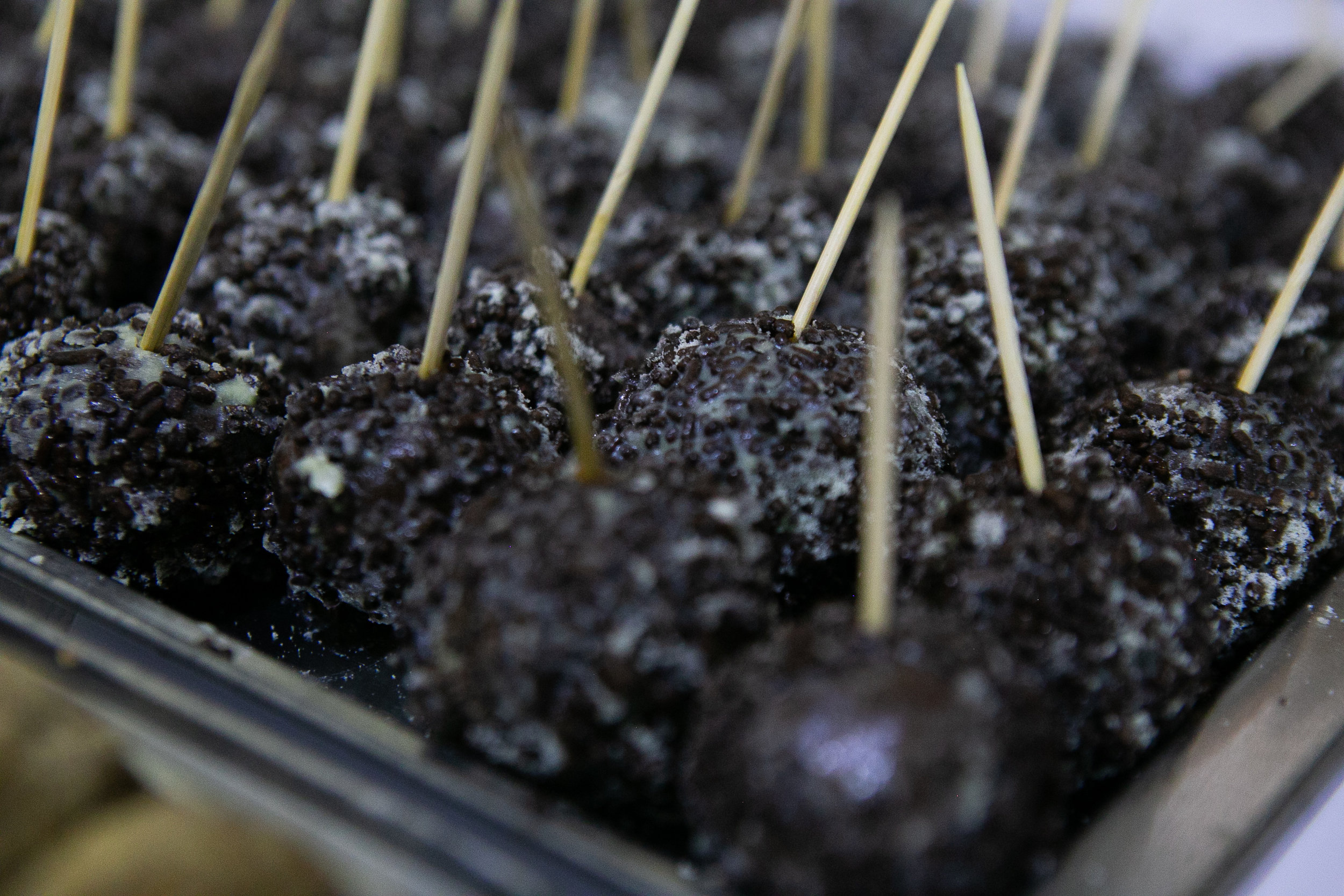 Personally, I am of the opinion that the whole month of February should be promoted as a chocolate month instead of the one-day campaign being launched. There's so much potential in what can be done to celebrate our cocoa; chocolate festivals, educational food tours, tasting menus, chocolate based baking competitions etc! Where's the creativity? Can I be a special advisor to the tourism minister already? 💁🏽‍♀️